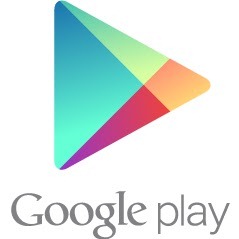 I recently gave a course in Android App development and all the participants published their own Android Apps on Google Play. Below is a list of the Apps. Bear in mind some of these guys had never coded before. They had 13 weeks to prepare for the very robust and forensic Oracle Certified Professional – Java Programmer Certification. This was followed by 7 weeks of Android development. They conceived, designed, and wrote all the code themselves. Impressive. And the list…
Irish Grid Reference – A simple app to convert GPS latitude and Longitude from the phone to the Irish Grid reference system for use with a map
Simple Fun – A simple game where the goal is to remove circles from the screen, if you miss a circle more get created elsewhere.
Vehicle Maintenance Schedule – Application to track your vehicle's mileage and inform you of services required by the vehicle as they arise.
Dead Man Switch – Just what you'd expect from a Dead Man switch.
Kodaline – This is the OFFICAL Kodaline app for the musical band Kodaline.
GAA Team Sheet – This app allows managers to choose a team for their upcoming matches and sends it via SMS.
Word Quiz Tastic – With Word Quiz Tastic you will learn new vocabulary to help you write more descriptive essays and poems
Practical Shopping List – This simple practical app allows users to create and delete shopping lists, and use them while planning their grocery shopping.
Txt 2 English –  This app translates written English into text speak(txt spk)and vice versa,also allows it to be sent as an SMS.
It's an impressive list and shows what can be achieved in a relatively short space of time with a little guidance and a decent dob of coding effort. I should note that a couple more Apps aren't included in this list because of Non-Disclosure-Agreements with client companies.